How to install Vesta Control Panel?
The details of installing Vesta Control Panel on your VPS will be described here.
---
Minimum characteristics for normal Vesta operation:
OS: RHEL/CentOS [ version 5, 6, 7 ] Debian [ version 7, 8, 9 ] Ubuntu [ version 12.04, 18.20 ]
RAM (Оперативна пам'ять): 512Mb
HDD, SSD: 20Gb
CPU: 1 Ghz — 1 Core
After going to the installation page, go down to the bottom of the site and configure our further Control Panel. Select the same items as in the screenshot below and click the Generate Install Command button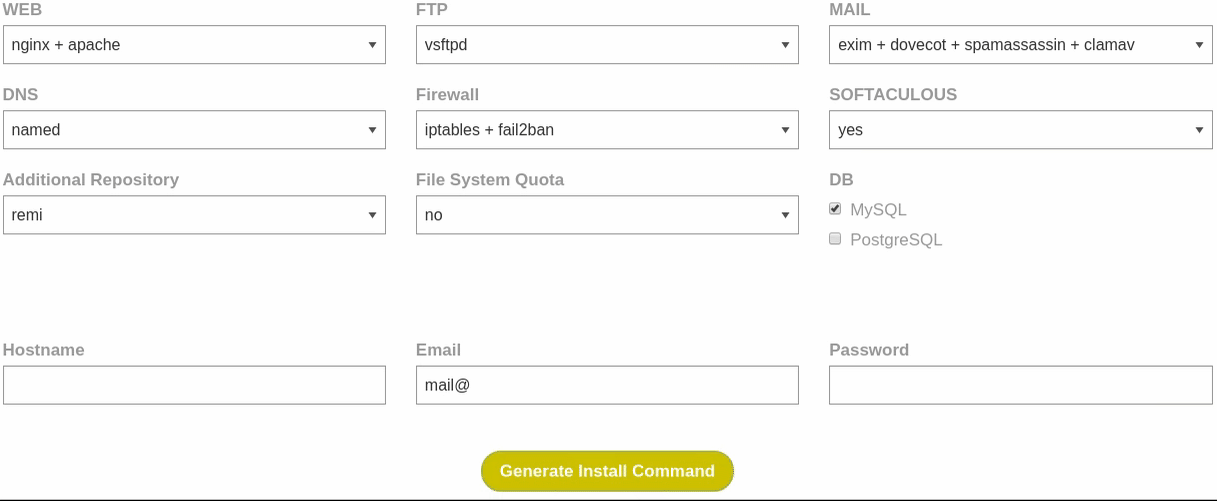 After pressing the button, commands will be created that you will need to enter directly on the VPS itself.

Connect to your server as root via SSH via

PuTTY

or any other SSH client

Download the installation script
execute it
ssh root@domain.com
curl -O http://vestacp.com/pub/vst-install.sh