New G-Cloud ADAMANT service for government agencies
ADAMANT company has built a secure Cloud Computing system and received a certificate of conformity from the Gospezsvyaz (State Security Agency), which introduced a new G-Cloud ADAMANT service for government agencies.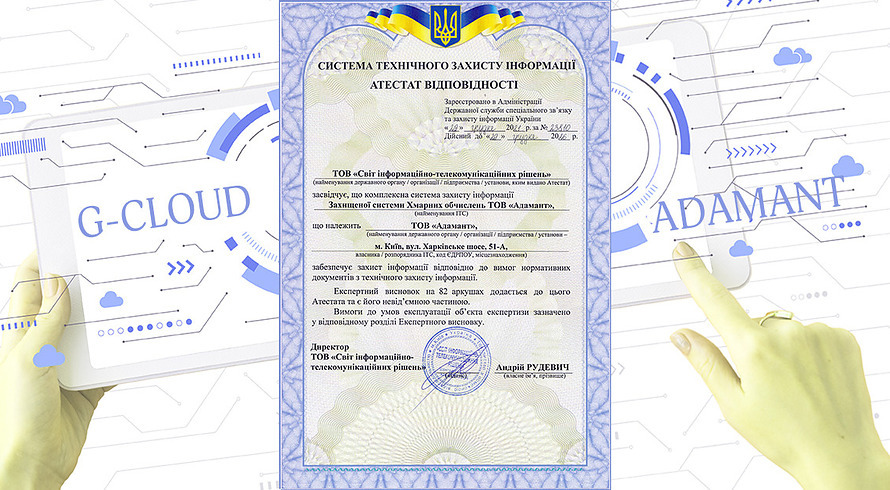 Placing resources in Adamant's secure cloud — reliable protection of state-protected information.
Advantages of hosting resources at G-Cloud ADAMANT are
Individual configuration of the protected Internet access node (IACN) according to the requirements of each user,
flexible configuration and management of the rented infrastructure,
hosted exclusively in Ukraine,
placement and duplication of the Cloud in several geographical areas
multiple redundancy of Internet access channels,
blocking of unauthorized actions,
protection of information resources from unauthorized access and data modification.
More detailed information and ordering you can do at the link https://adamant.ua/en/data-center/g-cloud.