Internet speed test from Adamant
Dear customers!
We are pleased to inform you that you can now check your Internet speed on our website.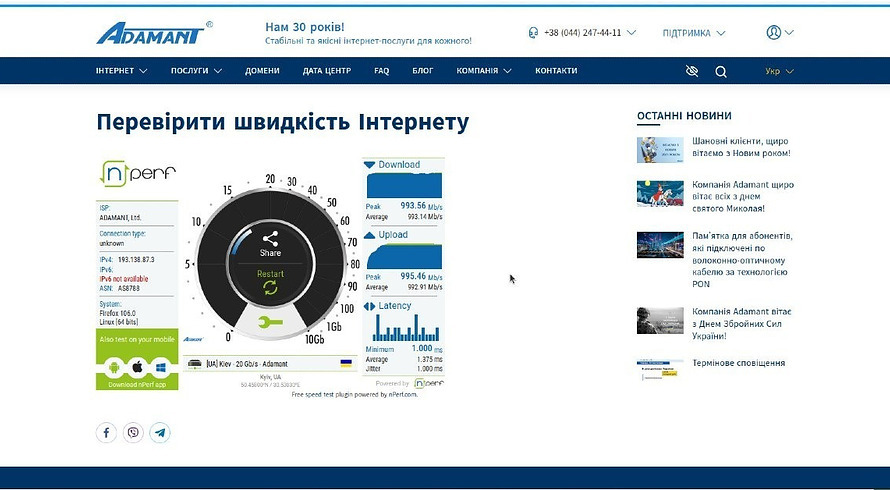 The check is carried out using the nPerf service, which works on the basis of a unique algorithm to obtain accurate data.
In just a few seconds, you will receive data on:
Upload — information about how fast web pages, files, etc. are loading;
Uploads — information about how fast you can transfer files and data to the network;
Delay or ping — the time you wait for a response from the server, ping should be lower, then the information will be downloaded faster.
Now you do not need to download special applications and programs. A fast and accurate service for checking the Internet connection will always be at your fingertips!