Streaming multimedia: benefits and advantages for business
Streaming media is a powerful tool for business. After all, in today's fast-paced business world, to stay ahead of the competition, you need to constantly improve and use many different strategies. And streaming media can be considered one of the most effective tools for business.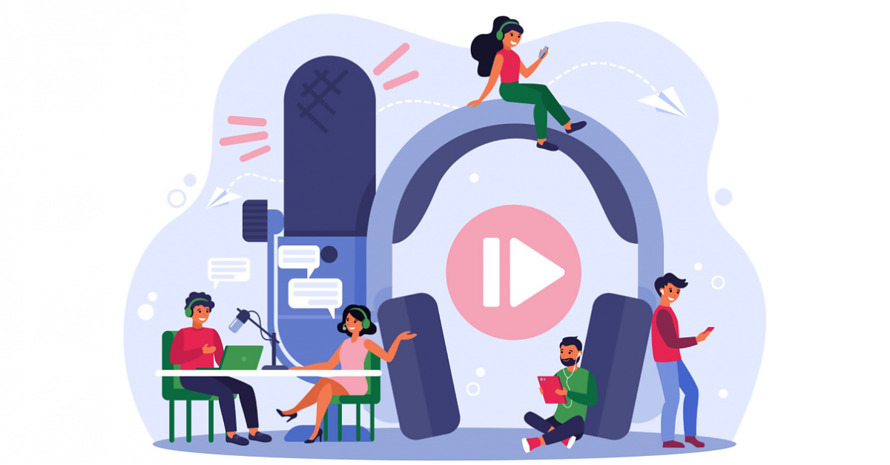 Streaming media, which includes audio and video content, allows companies to communicate more effectively with their customers, employees, and stakeholders.
The benefits of streaming for business are numerous, and in this article, we'll look at some of the most significant ones.
Reaching a wider audience
Streaming media allows businesses to reach a wider audience than ever before. With traditional media, companies were limited by geographic boundaries and the size of their marketing budgets. However, with streaming media, companies can reach millions of potential customers around the world, regardless of their location. This is especially useful for small businesses looking to expand their customer base without incurring unnecessary costs.
Flexibility
One of the biggest benefits of streaming media for businesses is the flexibility it offers. You can customize your content to meet the needs of your audience: create special training modules or tailor messages for different departments. Plus, with the ability to stream to a variety of devices, from laptops to smartphones, you can ensure that your content is accessible to everyone.
Communication with customers
Live streaming allows companies to interact with their customers in real time, creating a more personal and interactive approach. Live streaming can be used for product launches, Q&A sessions, or even a behind-the-scenes look at a company. This type of interaction can help businesses build a loyal audience and re-establish themselves in the market.
Cost-effectiveness
Traditional advertising methods, such as TV commercials and print ads, can be expensive, and the return on investment is often difficult to measure. In contrast, streaming media advertising is more affordable and targeted, allowing companies to reach their ideal customers for less.
Increase brand awareness
Streaming media provides companies with the opportunity to increase brand awareness and establish themselves as experts in their field. By creating and distributing high-quality content, companies can position themselves as thought leaders and gain the trust of potential customers. This can lead to increased brand loyalty and repeat business.
Access to data and analytics
One of the most important benefits of streaming media is the ability to track data and analytics. Companies can use this data to measure the effectiveness of their campaigns, gain insights into their target audience, and make data-driven decisions. With this information, companies can tailor their content and advertising strategies to better reach their audience and achieve their goals.
In summary, streaming media is a powerful tool that companies can use to connect with their customers, train employees, disseminate company news, and host virtual events. By leveraging the power of video and audio content, you can take your business to the next level and stay ahead of the competition.
So why wait? Start implementing streaming media in your business today! And we will be happy to help you. On the Adamant website, you can find ready-made solutions for implementing streaming media. You can order from us:
web conferencing — we provide a ready-made software package that does not require any extra equipment for high-quality multilateral communication;
video conferencing — we will provide the best hardware and software solution for providing multi-party audio and video communication during negotiations, conferences, consultations, etc.;
media streaming — we will create high-quality media servers for broadcasting your audio or video content in real time 24/7;
live stream — live Internet broadcast of your events, whether it is training, presentations, conferences, or any other events.