GPON — internet without light. Is there a home Internet that works without light?
All of Ukraine is now faced with rolling blackouts — this is a necessary condition to reduce the load on the power grid and support the power system of the state in harsh conditions.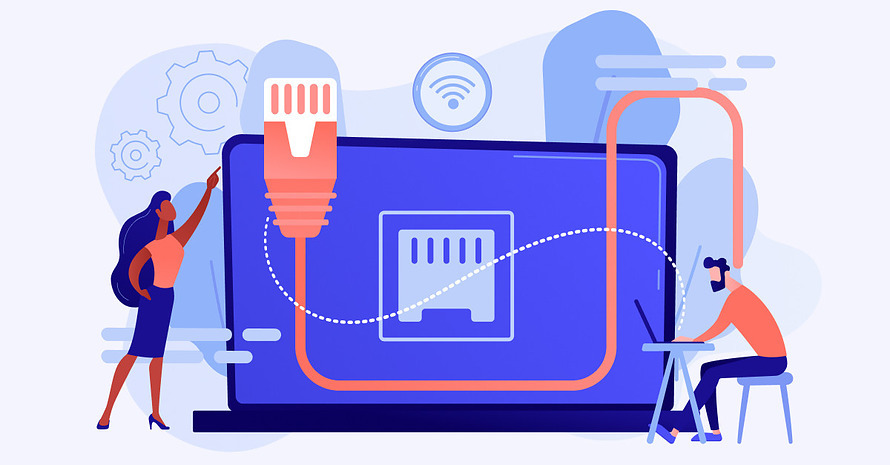 Every conscious Ukrainian understands that these are temporary inconveniences, which on the other hand bring us closer to victory. However, what if your activity is closely connected with the Internet, or you just want to have stable access to the Internet? There is always a way out — choose wireless high-speed Internet using GPON technology.
GPON (Gigabit Passive Optical Network) literally translates as a gigabit passive optical network, it is a modern data transmission technology that will provide a stable, high-speed Internet, independent of external factors. Fiber optic network can provide access to the home Internet at speeds up to 1 GBit/s*, and for companies up to 10 GBit/s.
Please note that at the output you may receive a speed of less than 1 GBit/s, as the speed depends largely on the capacity of your WI-FI router. Usually, they count on the speed of 500 MBit/s, this speed is enough to download a 5 gigabyte file in 2−3 minutes. But if you want to provide fast and high-quality connection, it is advisable to choose a new generation Wi-Fi router.
How PON technology works
In order to understand what is what, let's understand how PON technology works and look at the process from the inside.
To begin with, the technologies that previously provided Internet access services were based on the transmission of electronic pulses through copper cables. From the provider's node, cable lines were directed to the nodes where the network switches were located, and then diverged by dozens of cables to users. And the problem was precisely in the switches, which needed an external power supply, because directing the signal to the desired user, it switched the communication channel from one line to another. Accordingly, in case of power outages, users did not have access to the Internet. In addition, copper cables were vulnerable to electromagnetic radiation and were unreliable.
To replace the outdated technology a few years ago, PON technology began to develop rapidly. The first difference is in data transmission, in PON technology data is transmitted using light waves, which allowed to increase the bandwidth. Instead of switches, PON uses splitters that do not depend on external factors, in particular power. The splitter simply splits the light flux and directs the necessary share to the user, respectively, it does not perform any work that requires electricity. In order for the user to receive a dedicated part of the network, an optical network terminal (ONT or ONU) is installed in the house or apartment.
By the way, an interesting fact, this technology is called passive because the splitter does not actually perform any active work and this technology does not require any additional devices to establish communication between the operator and the user.
Advantages of connecting to the Internet using GPON technology
GPON technology has many advantages, firstly, you get high-speed gigabit Internet, digital television and IP telephony at once. It is also possible to connect a security system via fiber optics.
GPON technology will provide you with reliable and convenient Internet. Using optical Internet, you do not have to worry about the security of your data, as it is impossible to intercept data in the GPON network. Moreover, the main thing is that you will not be dependent on power supply.
By connecting your router to a backup power supply, you can continue to do your business even when there is no light around. You will be able to finish an urgent work project on time, watch a movie by candlelight and stay online under any conditions. For companies, this technology is no less beneficial, your projects will not freeze in place with the disappearance of light, and the team will be able to work as usual.
The only drawback is that fiber optic cable is very sensitive to mechanical damage, so this should be taken into account when choosing a place for installation. Usually, technicians install the ONU-modem at the entrance to the apartment/house and lay the cable in such a way that it cannot be damaged.
Why you should choose GPON from Adamant
Adamant is a leading company in the telecommunications market that has been providing Internet access, communication channels, hosting, cloud technologies for over 30 years, and has thousands of satisfied customers.
Choosing Adamant you get:
cable Internet for home connected via GPON technology at a bargain price,
receiving services for the use of GPON equipment of the highest quality level,
uninterrupted operation, even when using several devices simultaneously,
24/7 technical support of highly qualified masters of their craft.
So, if you are afraid of rolling blackouts, then you should take a closer look at the technology of connection via fiber-optic cable PON from Adamant. If you have a guaranteed power supply, you will use Internet services even if there is no light around!