Data backup and why it matters
Data backup is one of the most important procedures to ensure the safety of your information. Whether you use your computer for personal, work, or business purposes, backing up your data is an important element of keeping your information safe and protecting it from possible problems.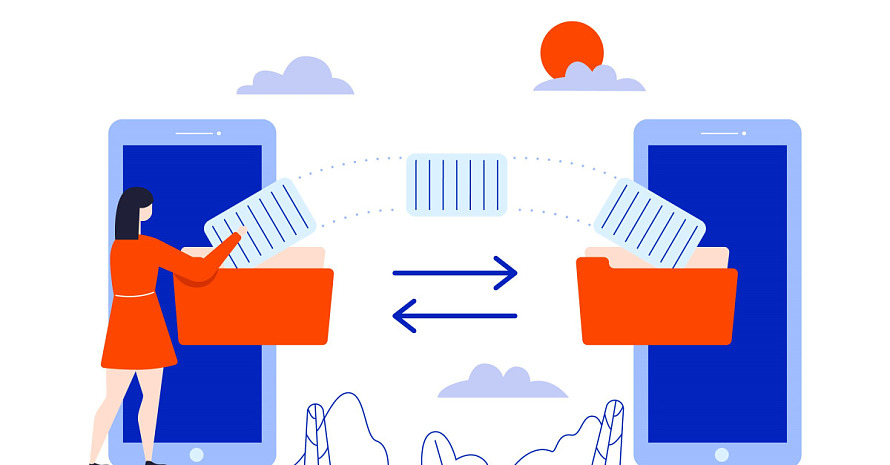 During a backup, data is saved to another medium, which can be physical or virtual. This process can be automated to ensure that your data is backed up on a regular basis. The resulting copies can be restored in case the original data is lost or damaged.
Data backup is a particularly important element of a business strategy because it ensures data security and can help avoid serious consequences in the event of a data loss.
Now that we've defined what data backup is, let's look at why it's so important.
Protection against data loss.
The most important reason to back up your data is to protect your information from accidental loss. This can happen as a result of viruses, unpredictable system errors, or physical damage to your hardware. If you keep only one copy of your data on your computer or on an external device, you risk losing all your information.
Easy data recovery.
If you have a backup copy of your information, you can easily recover your data in case of loss. This allows you to regain access to important files and data that you may have lost in the event of a disaster. Without a backup, data recovery can be difficult and sometimes impossible.
Protection against cyberattacks and criminal activity.
The Internet has become a big risk for data security, as cybercriminals can use various methods to «hack» into your systems and gain access to your important data. Backing up your data can help you protect yourself from such attacks, as you can restore your data from a backup if your data falls victim to a cyberattack.
Improved performance.
In addition to protecting against data loss, backups can also help improve your productivity. For example, you can back up your data to an external device, which will allow you to save more space on your computer. This will also allow you to keep older versions of files and keep your folders from cluttering up.
Ensure long-term data integrity.
Some types of data may require long-term preservation. Data backup allows you to store this data in a safe place for a long period of time.
Hence, data backup is an important procedure to ensure the security of your data. It helps protect you from accidental data loss, improve productivity, protect against cyberattacks and criminal activity, and ensure the long-term safety of your important data. If you are not backing up your data, the best time to start is now.